Digital signage, also known as dynamic digital signage, DOOH (Digital Out Of Home) or narrowcasting, is a multimedia platform with we can share information in different formats (html, video, text and images) through an IP network to digital devices or displays.
The dynamic digital signage offers a flexible and interactive communication platform to promote, inform, educate and entertain a defined audience at a specific time and place.
BrightSign players and content management systems


BrightSign has a full line of compact players (videoplayers) of high definition video (HD and 4K native). With a wide range of solutions and prices, this players offers reliable platform, robust and easy to handle, ideal to provide a solution effective and dynamic digital signage.
All in one AVNU solutions


AVNU screens are all in one digital signage solution that allows you to manage content without connecting any external device. BrightSign player includes a built a 10-point capacitive touch screen with anti-coating oleofòbic fingerprints, BrightAuthor free management software and 7/24 operating time. PoE+ on 10" and 15" models

Nexmosphere develops new concept products that allow rich experience and intuitive digital signage. It has a wide range of elements, such as light sensors, touch, video, audio, presence collection and connected to a controller lets you customize the customer experience.
Cayin players and content management system


CAYINtech systems are based on PC architecture Linux. Along with the software digital signage network included, are already sold in over 65 countries. What stands Cayin solution is the simplicity of its advanced remote management and scalability of their products which can collaborate to compose any combination that meets the needs of each project.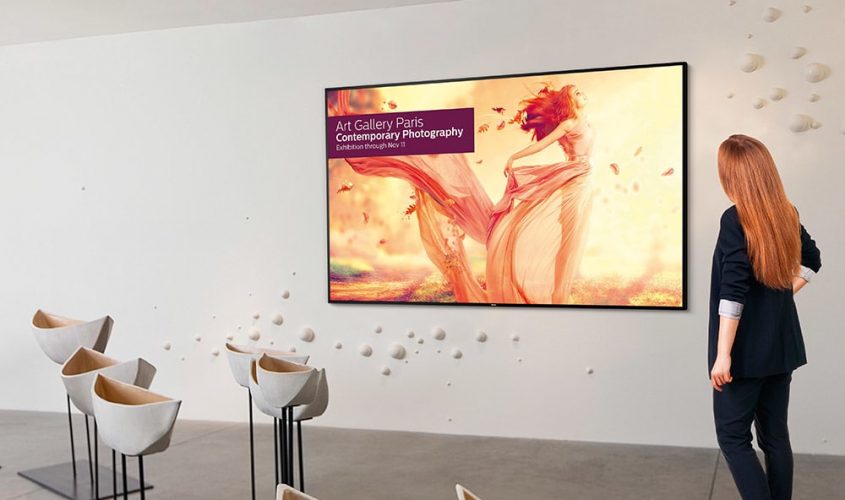 We have a wide range of professional displays in all types of sizes to make sure to satisfy any need for installation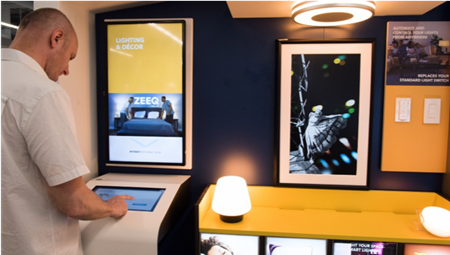 Interactive displays open up a new dimension in digital signage. They are fast, accurate and greatly expand the ability to focus the public's attention.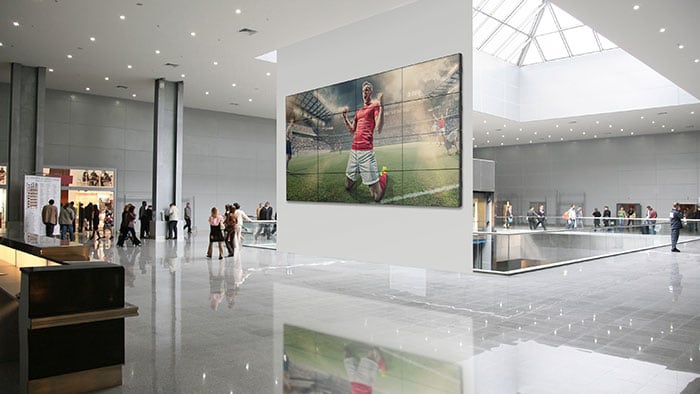 We have ultra-thin frame displays and content synchronization solutions to design the most impressive video walls with the installation simpler.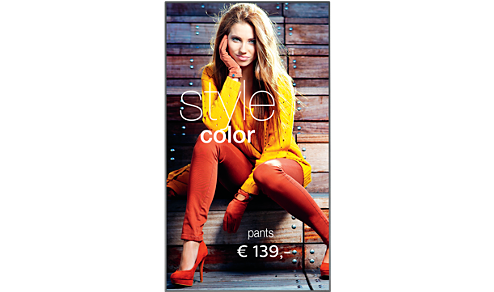 Displays with brightness up to 3000 cd/m2 that are effective in any ambient lighting condition, even outdoors.


The Swedish company Gogetcorp is a leading company a rooms booking solutions. It has more than 10,000 installations worldwide. Their solutions are based on both, hardware and its software, to configure solutions with excellent performance at an unbeatable price.
Digital kiosks, touch tables and totems allow audiovisual content broadcast via private channels of information to generate a big impact by increasing the degree of satisfaction of users. They allow implementing a multimedia communication platform that can be shared with suppliers to generate stream advertising additional revenue.
Thanks to interactive touch models available possibilities are very broad. With models for interior and exterior, are increasingly present in any public space.