Solutions for retail and museum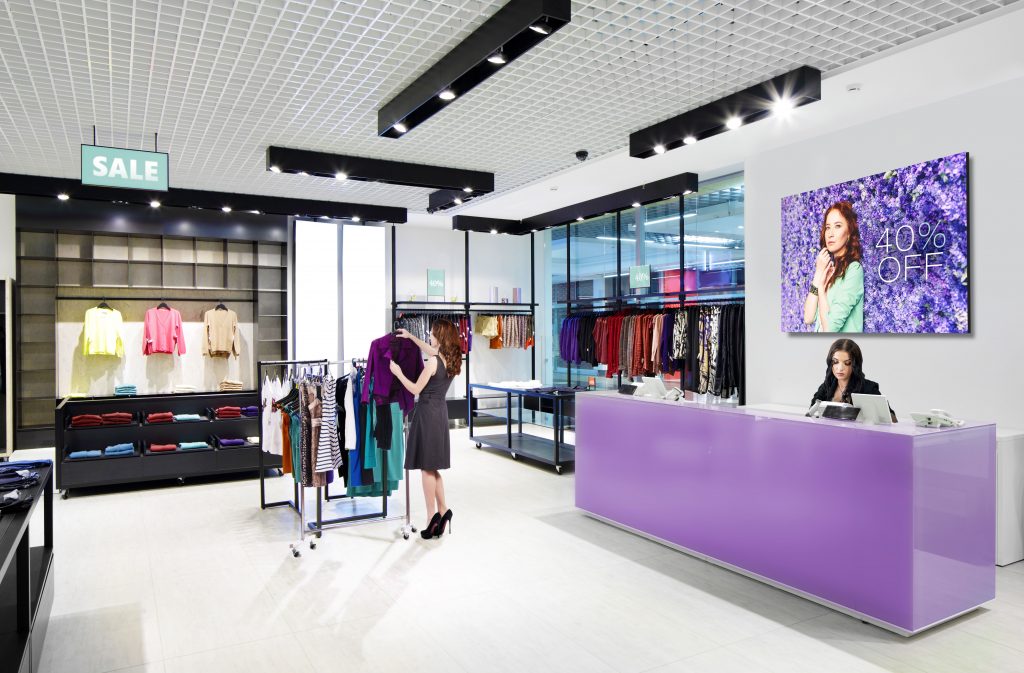 Digital signage technology is filling museums, exhibitions and commercial spaces with content that interact with visitors and buyers and provide new information and entertainment experiences.
Our long experience integrating audiovisual technology for all kinds of facilities, ensures that you can offer your customers a solution to every need of equipment for retail, museums and exhibitions: projectors, professional displays and touch video walls, projection screens, interactive media players, directional sound, behavior analysis, recognition of visitors…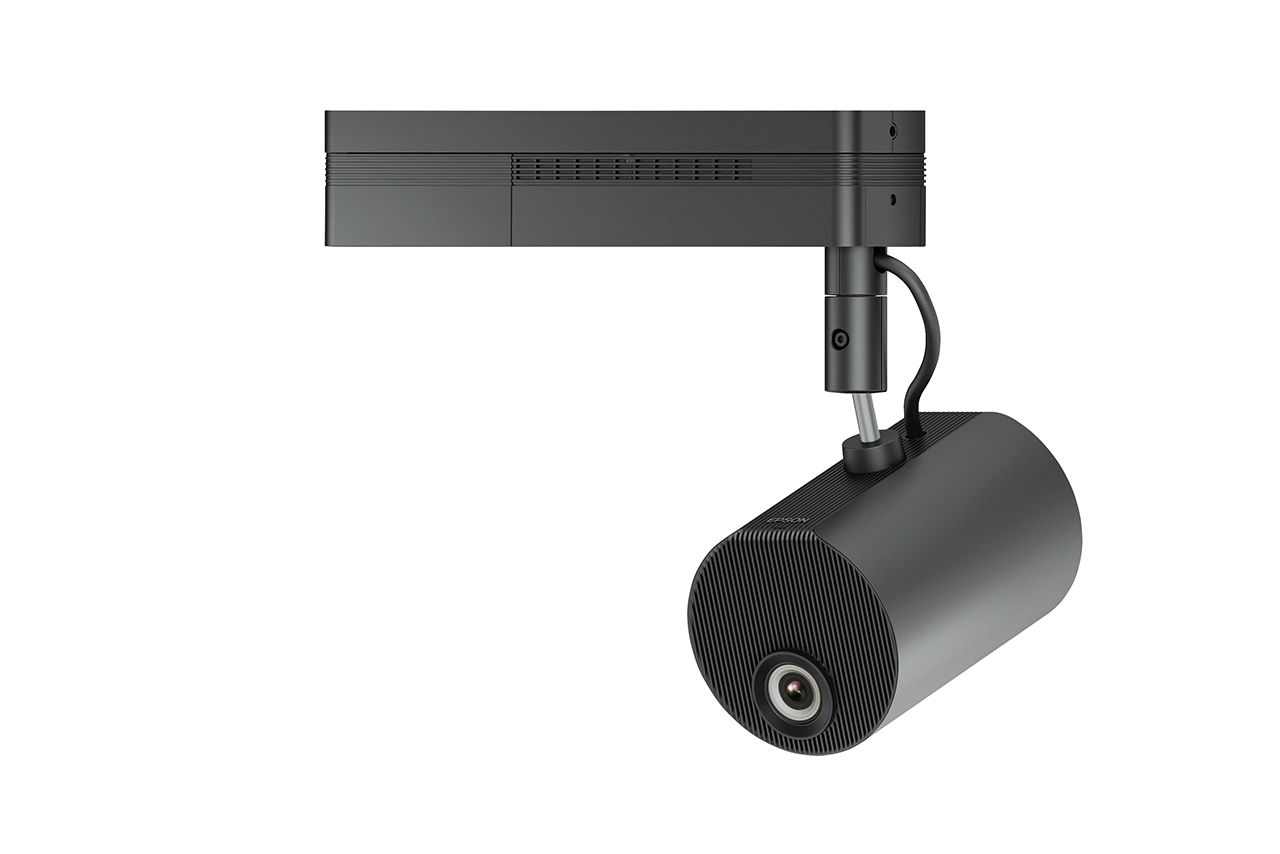 Projectors
Our range of projectors for museum includes high level EPSON laser projectors with brightness up to 20,000 lumens, ultra short distance models and EPSON EV-100, a new concept that has revolutionized digital signage.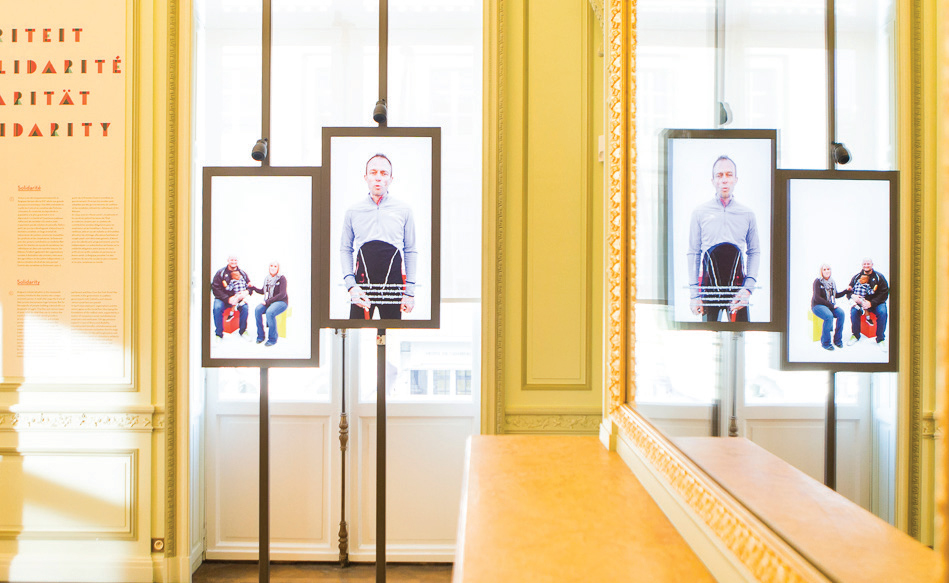 Monitors
Our range of professional displays includes vertical operation 24/7 models, displays for video walls, high brightness, interactive displays...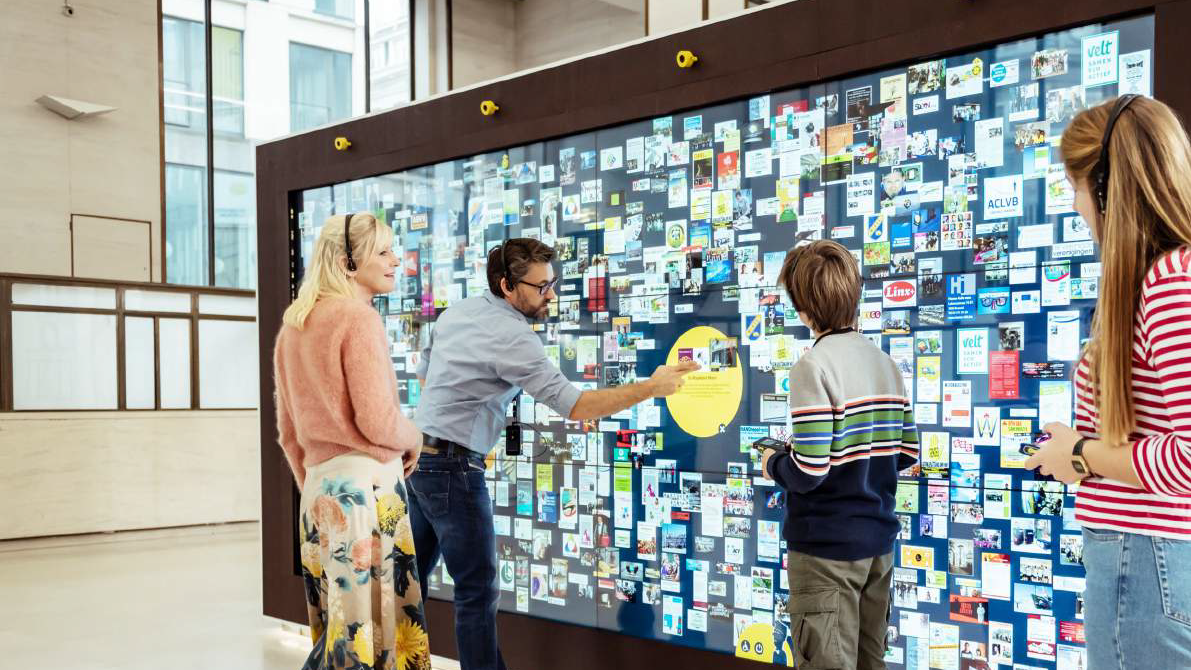 Touch video walls
Video walls can now be interactive to provide richer experience for visitors at exhibitions and museums. Discover new opportunities to offer to institutions and event organizers.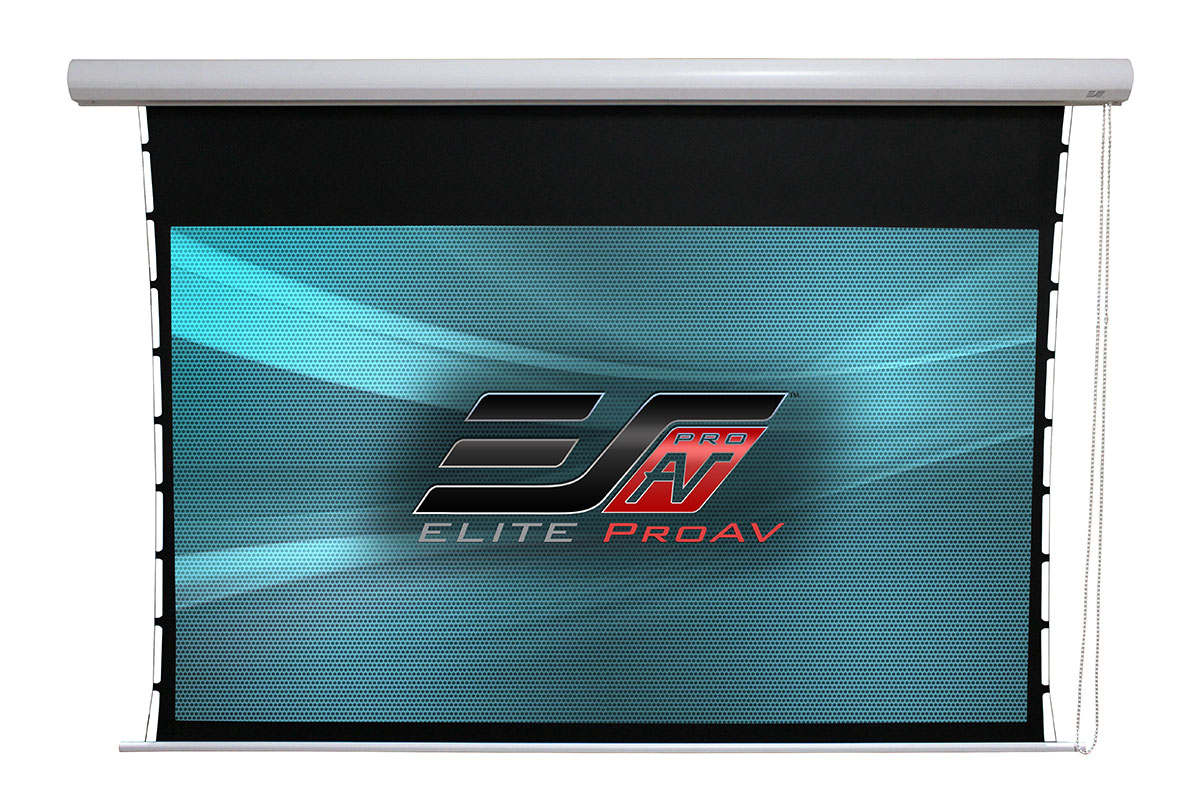 Projection Screens
Screens are very important to obtain optimal results during projection. Ambient lighting, shadows, reflections... affect the results. Here you will find all types of screens: manual, electric, tensioned, recessed... for every installation need.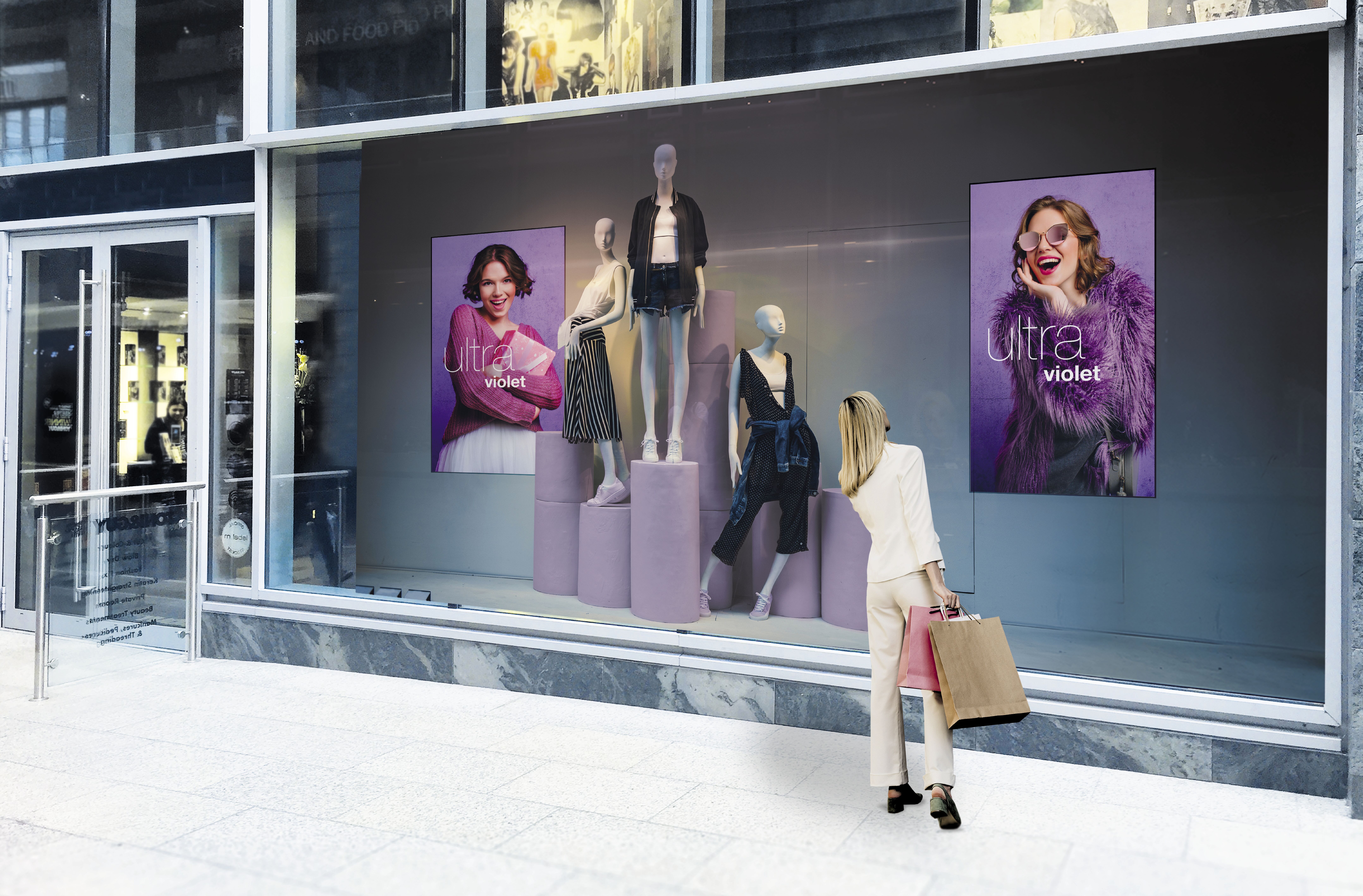 Media Players
The latest generation media players support 4K resolutions, interactivity, connection with triggers and sensors that make them essential tools to achieve high-impact effects in exhibitions and museums.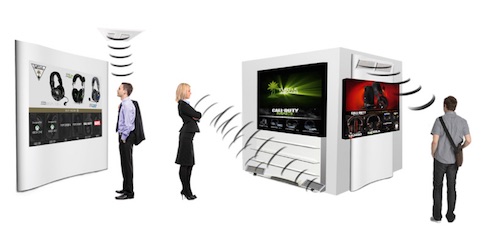 Directional Sound
Hypersound™ is an innovative
solution that allows different spaces to be soundproofed with directional sound within the same room. It is perfect for exhibitions and museums without having to go through solutions via headphones or other systems.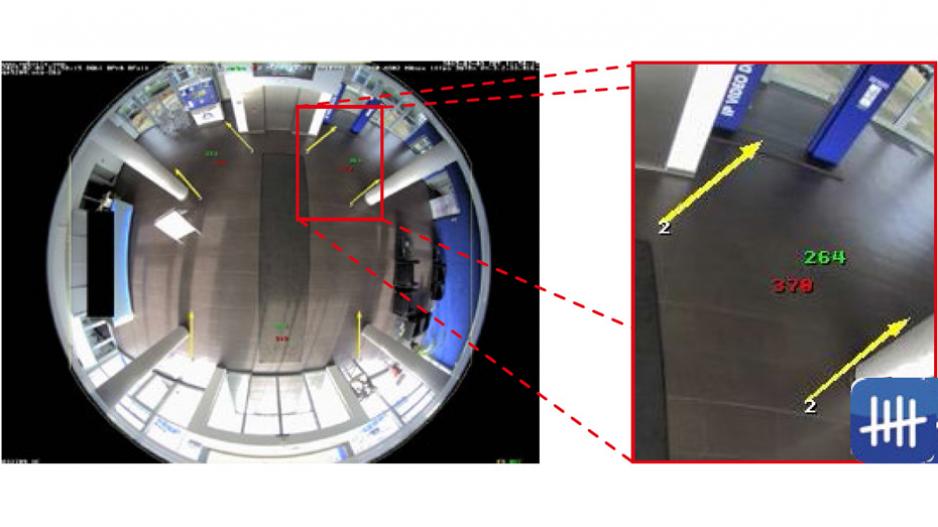 Video Analysis
We may collect statistical behavioral data on people and objects for marketing or security purposes. Detection areas and passages can be set and events can be counted. Combined with Mobotix hemispheric cameras, we obtain valuable results for the management of public spaces, stores and museums.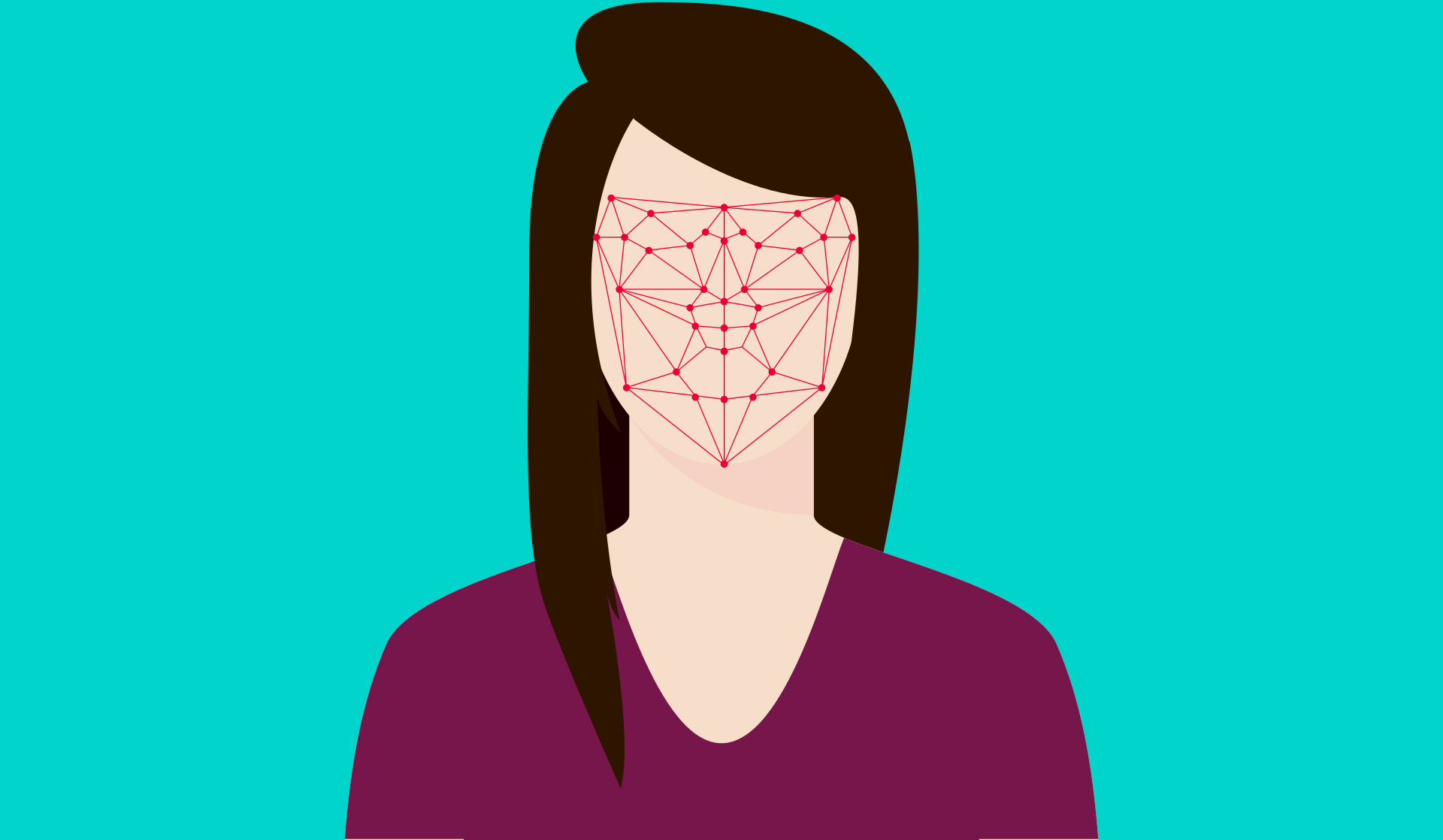 Facial Recognition
We have a new platform based on fast and reliable facial recognition that allows us to address digital signage, access control or security in an innovative way.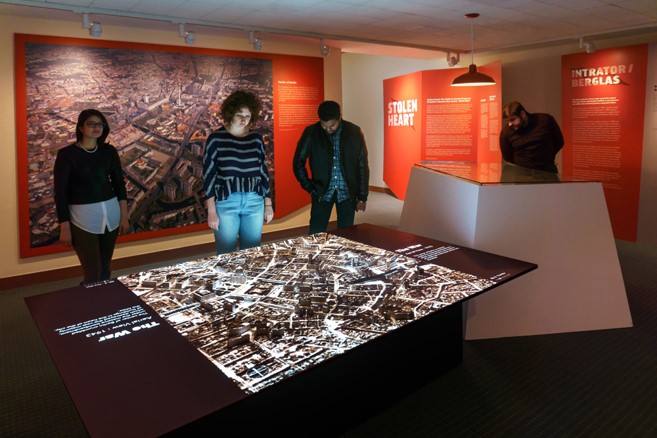 Sensors and triggers
Nexmosphere develops a new concept of products that enable an enriched and intuitive digital signage experience. It has a wide range of elements, such as light, touch, video, audio, collection and presence sensors that are connected to a controller to customize the customer experience.