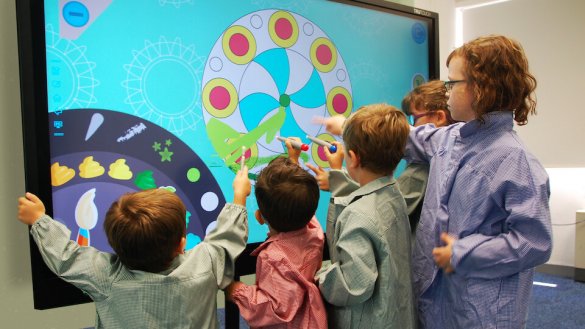 The demand to incorporate technology in schools remains high but with tight budgets, the difficulty of finding the best solution for each case increases. Parents want the best education possible for their children, students want to succeed, schools must follow the guidelines of the government.
However, every time there is less money available to equip classrooms and conference rooms that promote inspiration and participation as it should. In this context, technology in education must be ultra profitable not only at the time of purchase, but throughout the life of the product.
That is why we have selected our range of products in a very precise way, combining the best technology with saving money through very competitive prices.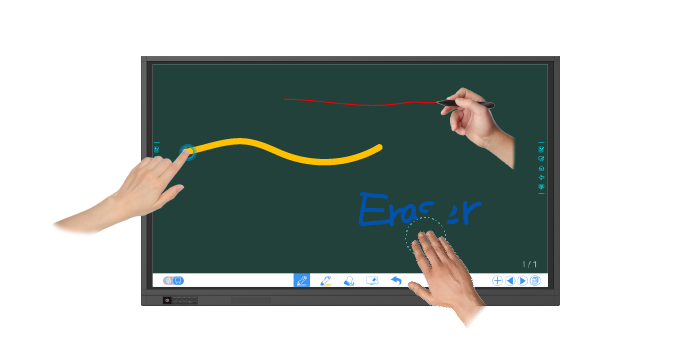 Interactive Displays
The natural evolution from interactive whiteboards to interactive displays is possible thanks to the constant price drop, easiest installation and improving user experience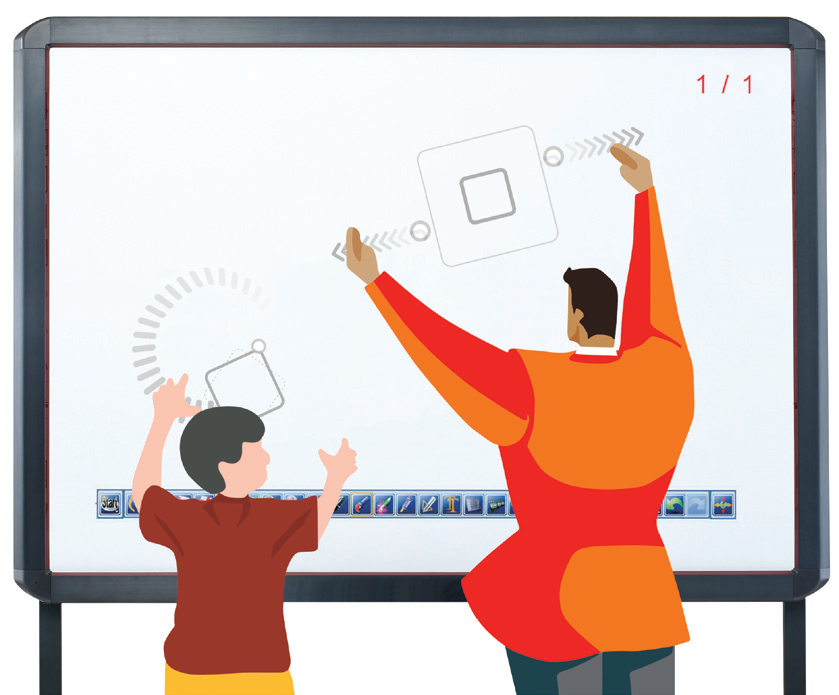 Interactive Whiteboards
An effective and proven technology that is now available to any budget. Our interactive whiteboards are reliable and compatible with the most used software for interactive whiteboards.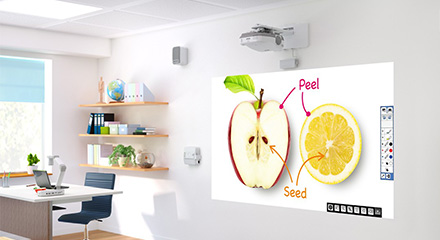 Projectors
We have the best range of install and interactive projectors with ultra short, short and normal distance options for classrooms of with special prices for education.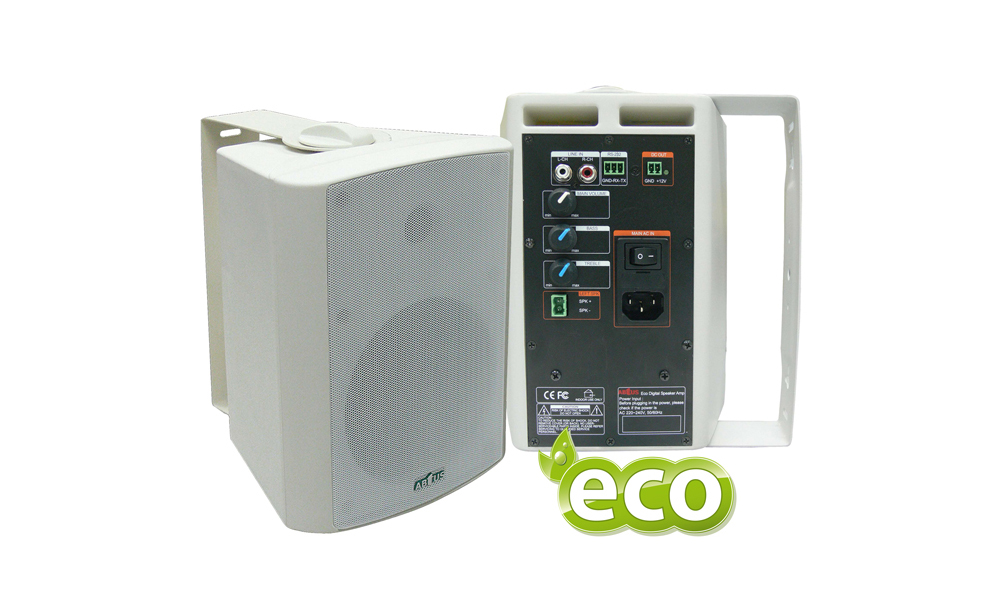 Active speakers
We have a wide range of self-power powered speakers and sound systems specially designed for classrooms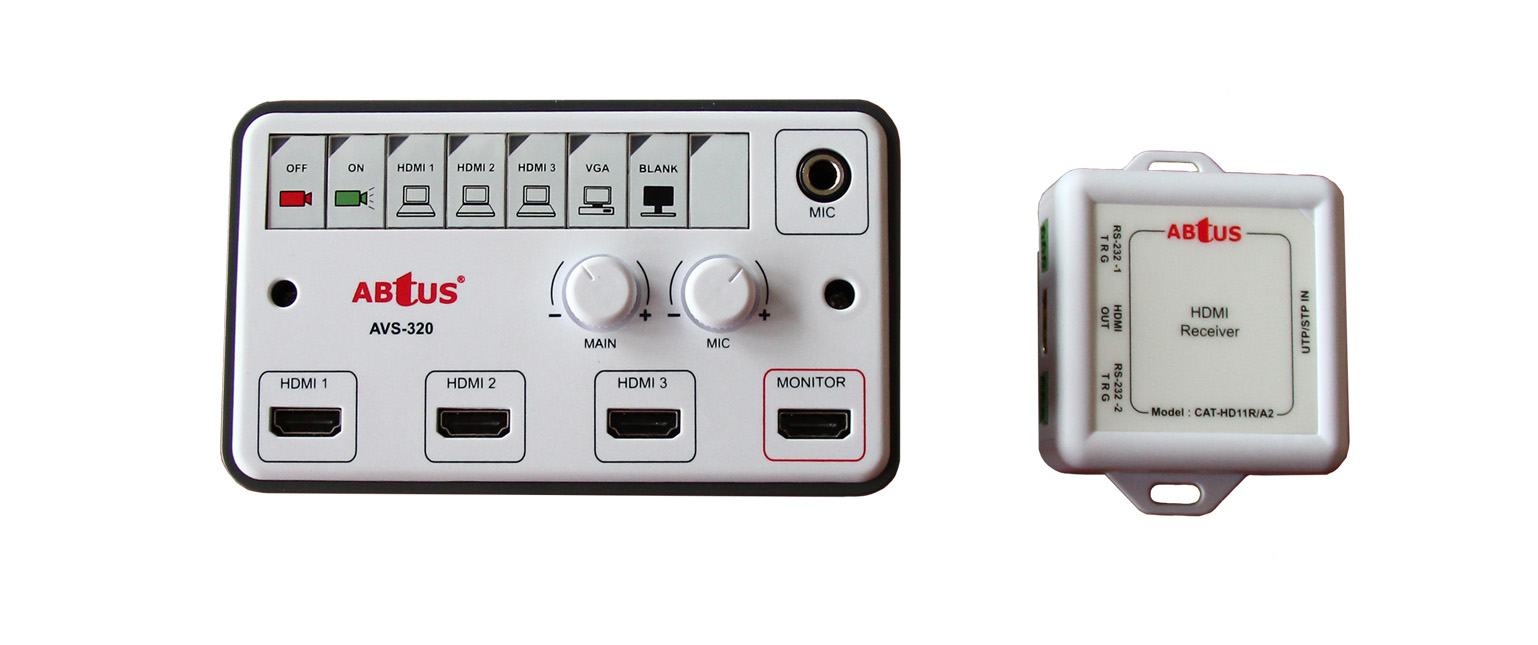 Controllers and accesories
Controllers and connectors of audio and video signal equipped with all accessories: cables, converters, distributors, mixers, extensors … for any kind of classroom.

Sound
A wide range of portable and fixed sound systems for school courtyards, dining rooms, multipurpose rooms ...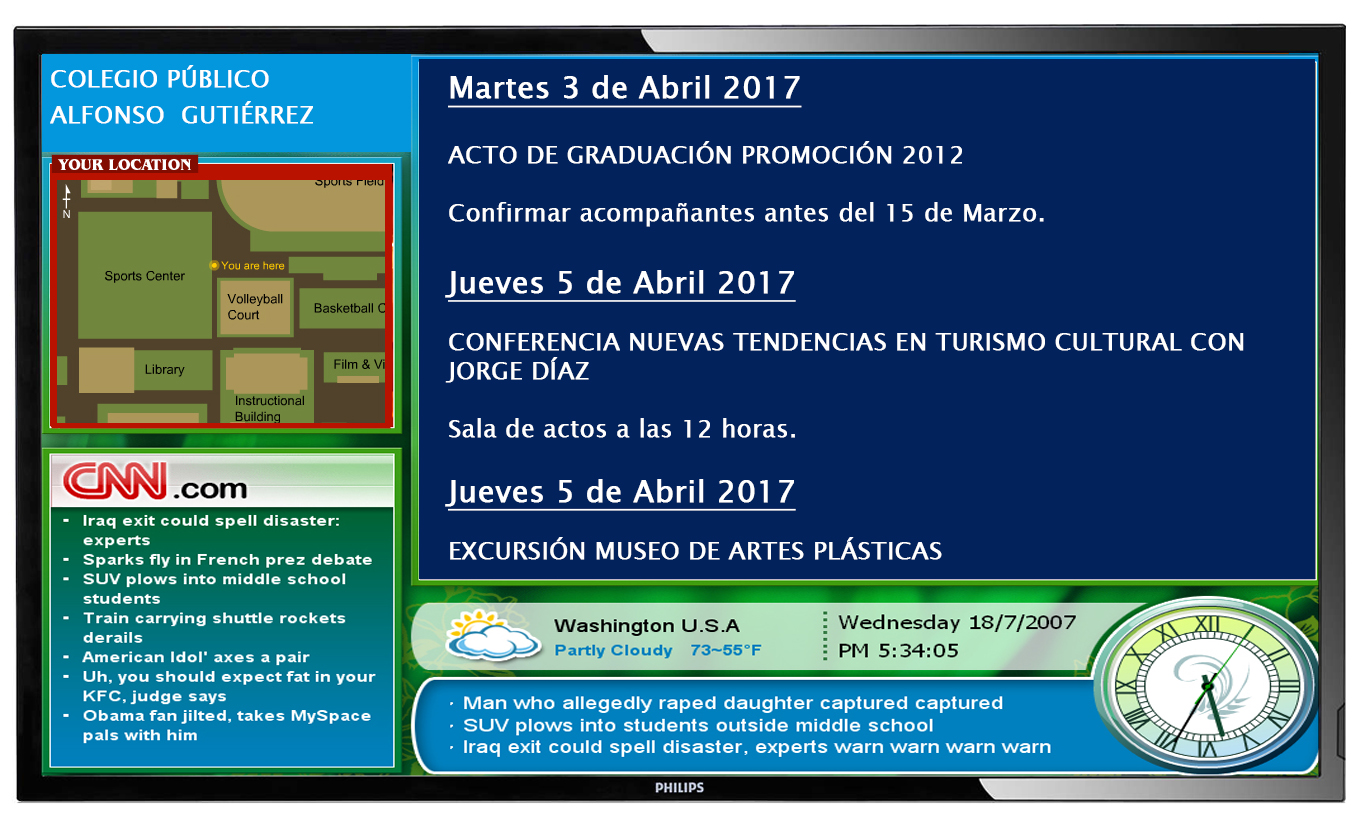 Digital Signage
Digital signage systems and room reservation systems are more and more frequently replacing classic informative panels of schools.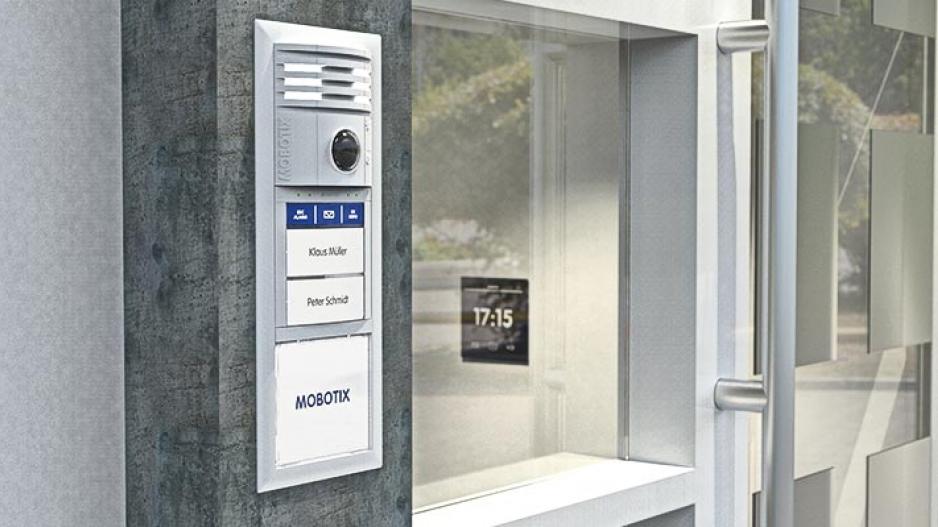 Security and Control Acces
Security and access control is an increasingly necessary tool for schools. Presence control, biometric, mobility analysis, facial recognition and a wide range of options available to schools.